I was around in the naughties, I was at the coal face as a marketing manager in the B2B world.  Websites started as a splash page with our contact details (some staff had dreams of becoming millionaires by buying the URLs around our company name & trying to ransom us for them, needless to say we simply worked around it!) & slowly (and I mean slowly) these web pages grew into the eCommerce beasts that we still see websites resemble today.
Interesting little research project for you if you work for a company that has been around since the 90's – visit the WayBack project and view the website as it was years ago, sometimes it's scary to see what hasn't changed…
Why am I wittering about websites from more than a decade ago?  Well, I first started hearing about SEO back then, and I started my learning at a time when Meta Tags were the way to convince search engines (there were more than just Google to really worry about back then, remember Altavista?) that your webpage was about the topics you were talking about.  As a young, impressionable marketer with a geeky bent the concept of web appealed to me, and I earnestly learnt what I could from our web team about 'SEO' as it was back then.  Learning that meta tags were 'it' we even built a process that meant every page that was created on our website had meta tags defined by the product team so they weren't just guesses made by the webteam.  We felt very advanced.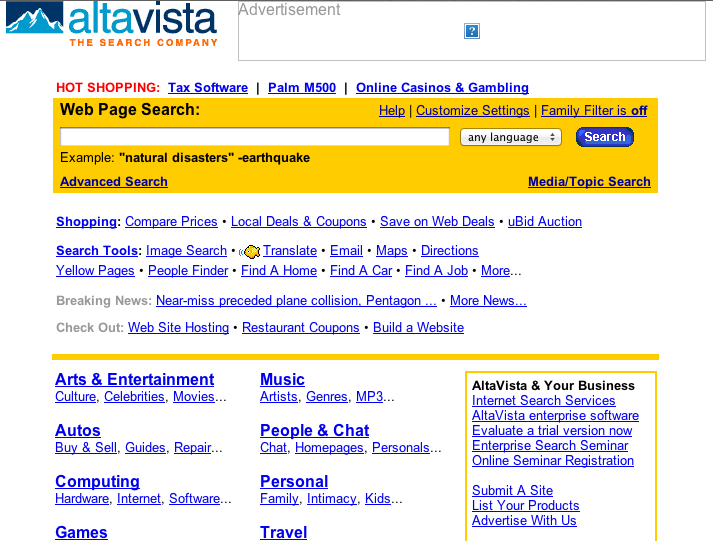 As time moved on, I left the coal face and moved to more corporate roles, but my learning about SEO continued, I got smarter along with the search engines.  I'm just not sure that the coal face got smarter at the same time.
I recently trained a team of marketers who still thought meta tags were the most important thing with regards SEO, slightly more worryingly they were referring to the meta tags as "Keywords" but had confused the two concepts completely.
It's important to come clean here and let you know that I'm not technical, I'm simply a geeky marketer, what I know I've learnt through reading, talking to people smarter than me and trial and error.  I'm not an SEO guru, I'm a marketer.
In my mind, meta tags are 1-3 word phrases that are applied to each webpage that should correspond to the Keywords being used in the webpage content – thus enabling search engines to double check that you are what you claim to be.  They aren't the be all and end all of SEO anymore.  You may feel differently, if you do let me know in the comments section.
Keywords are fundamentally the most important thing you can spend time on when developing your website's SEO strategy – but also all of your online activity should hinge around them.  Keywords are usually 1-3 word phrases that are specific to your webpage, they should relate to the words your potential audience will use when conducting a web search that is related to your webpage.  They should also have qualifiers, "Research and Development" is not a useful keyword phrase, too general, too fiercely competed over, but "Automotive Research & Development" (whilst still pretty popular) is less competitive because a qualifier has been added.  Qualifiers help refine your visitors to those most likely to be interested in your content (which is the good traffic you want), don't make the mistake of thinking that using a more general keyword phrase to generate a high volume of visitors is better, you'll simply gain a very high bounce rate and your SEO will suffer as a result.
So what do marketers need to do in 2012 about keywords?
1. Define them as early as possible (before any content is written for your webpage) 3-5 per webpage
2. Ensure they are at least 2 word phrases and contain qualifiers
3. Include variations of the phrases in your webpage content, distributed throughout the webpage
4. Include them in the meta title for your page (gulp, yes, sorry, meta info is still important)
5. Include popular misspellings of your keywords in your meta descriptions
6. Include them in the alt text for pictures & flash objects
7. Use them as the anchor text hyperlinks on your page
8. Use them as the basis for your social media activity too;  Include them in YouTube video titles, descriptions & comments
9. Include them in your Twitter profile biography
10. Use them in your Facebook page info, post & as the name of photo files you upload